Exclusive Interview | Alessio Valori, Italian Cinematographer(A.I.C.)
Dior Teaser Movie by Alessio Valori
The film shown above was shot by Italian cinematographer, Alessio Valori in collaboration with the director, Alina Marazzi. With a lifetime of dedication to making films, Alessio has worked with countless big names such as actress Shina Shihoko Nagai, actor Mark Hamill from STAR WARS, two-time oscar-winning director Bobby Moresco, and brands including DIOR and GUCCI. In this interview, Alessio spoke to me on his journey to becoming a cinematographer and the process of making a professional film.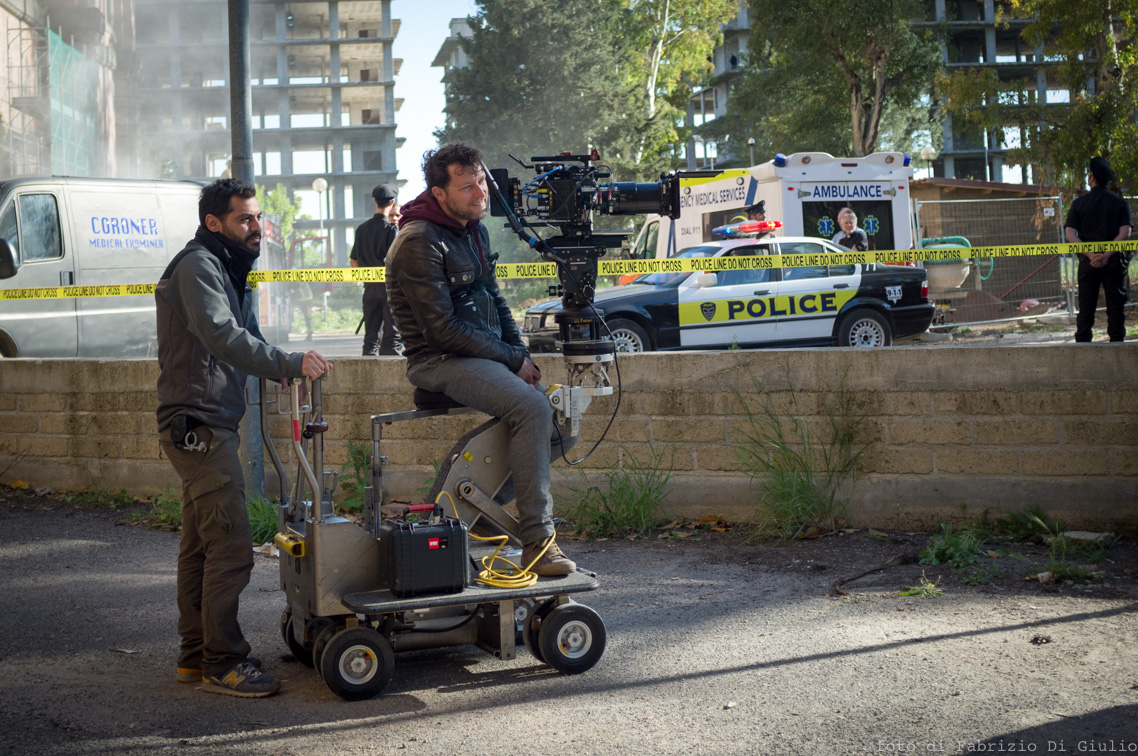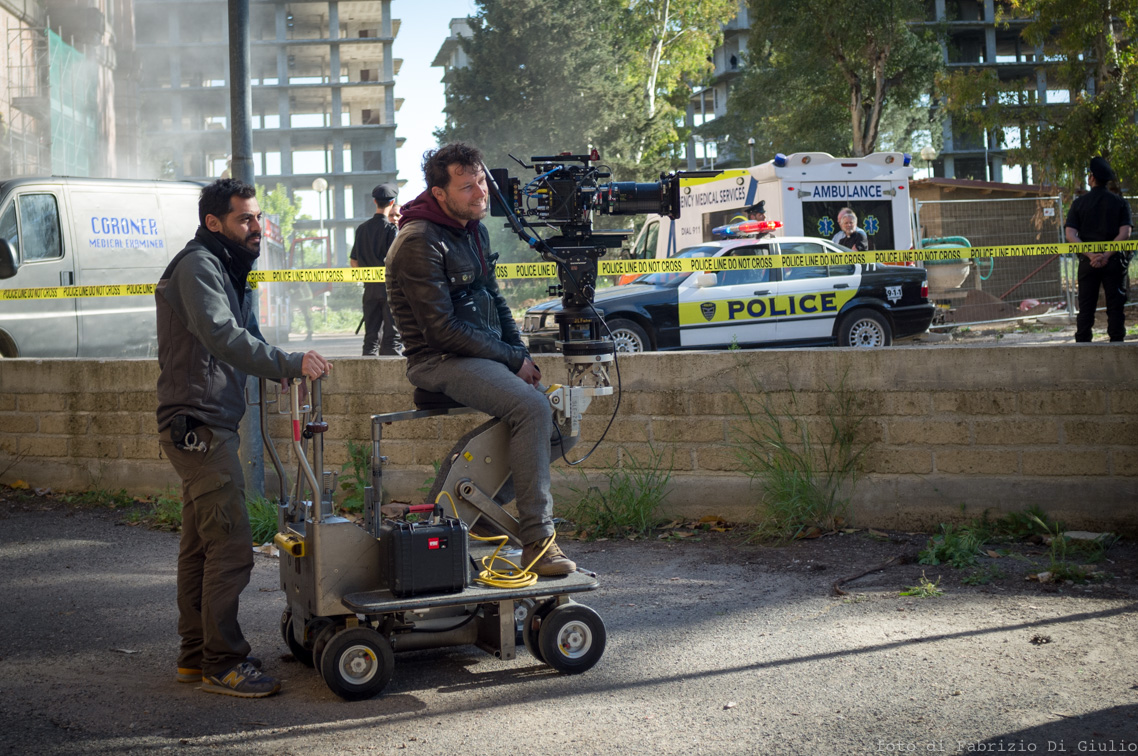 Instant passion: Alessio's inspiration for becoming a cinematographer
Alessio Valori was raised in Vinci, a town close to Florence in the Italian region of Tuscany. At 19, Alessio moved to a city of Bologna. Blown away by the culture scene and all it had to offer, Bologna instilled in Alessio a deep passion for cinematography.
Alessio attended University, under history and criticism of cinema where he also studied shots used in famous movies. After graduating, Alessio seeked more technical knowledge, and decided to enroll into a full time course in cinematography which gave him an on hand learning experience that greatly improved his work.
To gain experience in the industry, Alessio began a collaboration with a rental film equipment company for several months where he consolidated his passion and skill. Alessio then received a paid opportunity to work on a feature film from a film company in Bologna.
I wanted to see with my own eyes a proper film production set, as well as the entire process of making a professional film.
Most people take a while to decide what role they want in a movie set. Alessio knew on his first day what he wanted after working with the Director of Photography on set, Gianfilippo Corticelli, and his skill for capturing the right shot.
The director of photography is responsible for the lighting, camera movement, and the look of the film, basically everything visual. Watching Gianfilippo work was like watching a movie in itself, with how detailed and creative he was with every aspect of shooting the film.
Alessio started working as a "clapper loader" – a second assistant camera. Climbing up the ranks of the film industry was a difficult process but paid off after 5 years of working in the film industry. At the age of 26, Alessio got his first offer as a DOP of a feature film.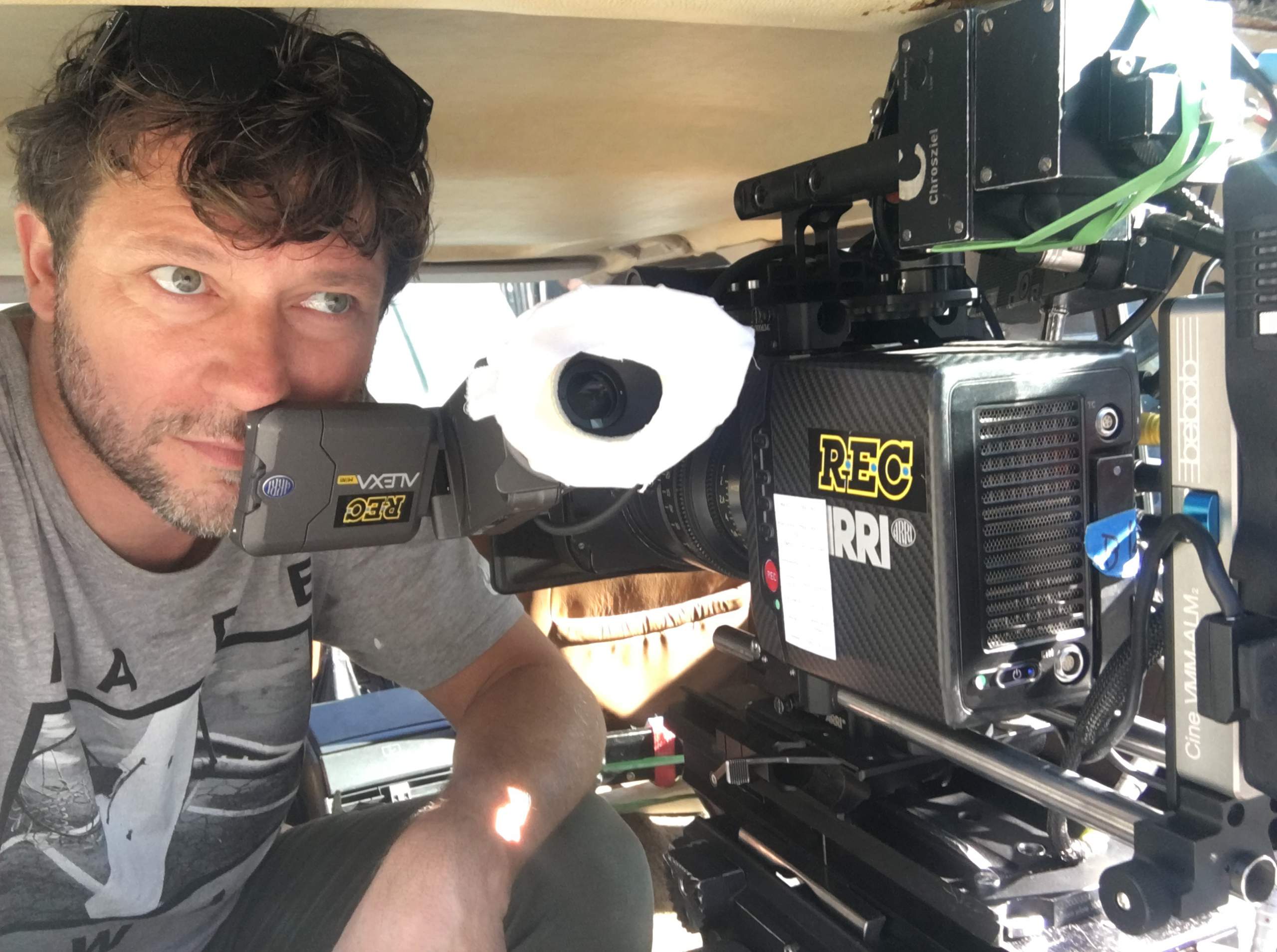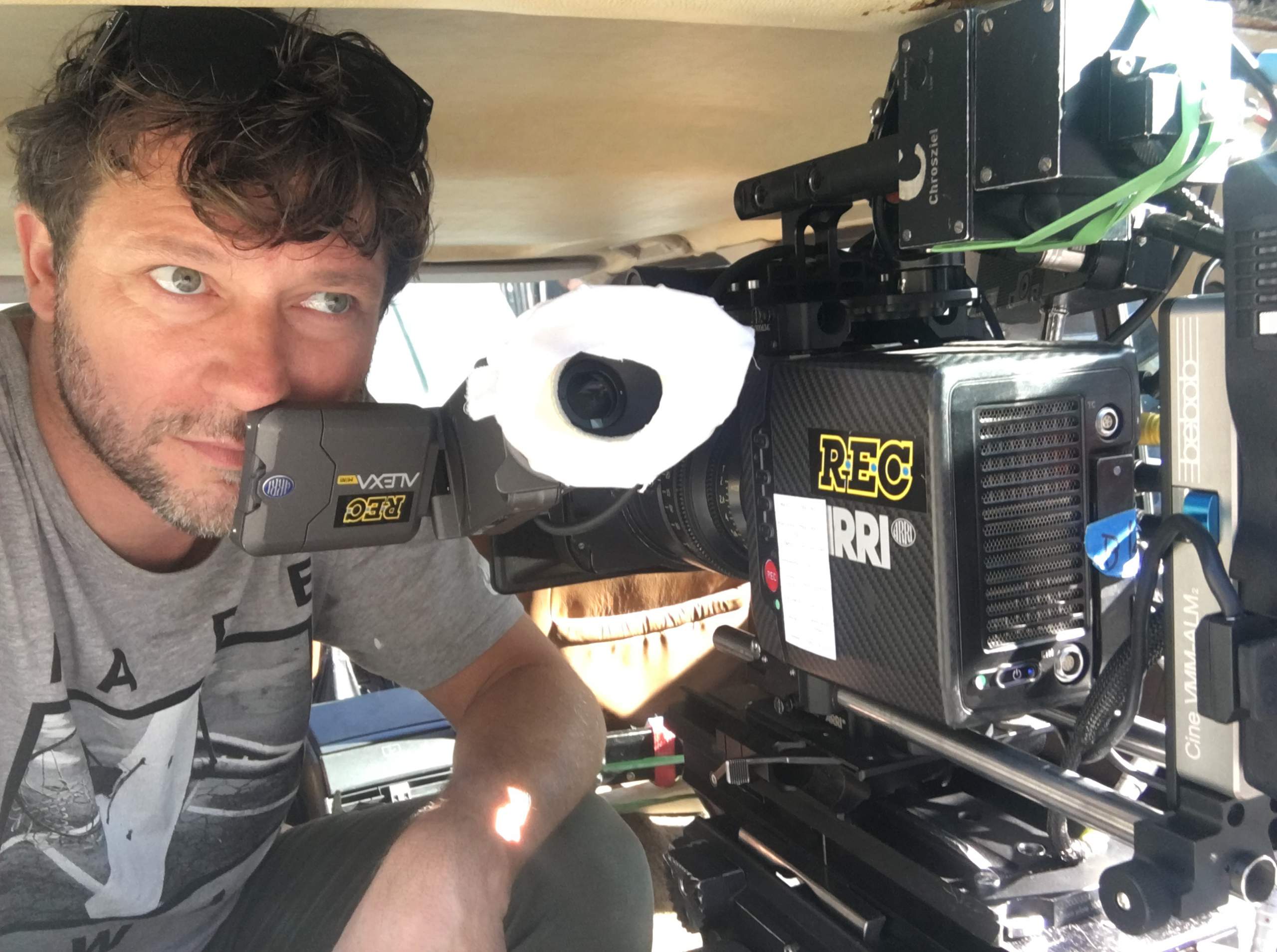 Director of Photography
As a DOP, Alessio has worked on countless projects ranging from commercials to feature films. He works closely with the director to make the director's vision come to life.
It is extremely important to be on the same page as the director. I need to execute the shot so that it portrays exactly what the director wants for the film.
Alessio also worked with director Dominic Burns on the feature film "Airborne" with Mark Hamill, well known for playing Luke Skywalker in Star Wars.
Airborne(Web Cut) by Alessio Valori
Insight into the Italian film industry
As a DOP, Alessio spends a lot of time studying and enjoying films. Especially from the world of Italian films, which is also home to some of his favorite directors.
There are two directors that I think are essential to watch from the Italian film industry: Matteo Garrone and Paolo Sorrentino. Sorrentino is extremely technical and the shots are all shocking to watch. On the other hand Garrone in most of his projects has much more of a documentary look to his shots, he actually holds the camera himself for a lot of the shots in his movies, which gives it a realistic look, he establishes a very close and direct contact with the characters of his movies. They have very different ways of storytelling and both of their works are groundbreaking and beautiful to watch.
Italian films reflect so much of our culture. From our history of film you can learn about the life and values of the Italian people, it is a country with so much history behind every landmark, building, and place. Living in a country with culture and art gave me a deep understanding of it, making my creation process so much more natural. I think Italian people share a very similar meaning of beauty and elegance with the Japanese people.
Another great film for your list is Alessio's "The days of harvest", directed by Marco Righi. Set in a rural countryside of the Emilia region the environment is filled with Catholicism and Socialism when the grape harvest days began. The film won best cinematography at MIFF, Milan International Film Festival, Italy. Alessio's desire to shoot visuals for films and media continues, and you can be sure to keep up with his work through the links below.
Alessio Valori