Exclusive Interview | Maria Laura Berlinguer, Blogger & Entrepreneur
Maria Laura Berlinguer runs an online platform that introduces high-quality Italian brands, offering an innovative take on traditional craftsmanship, art, and design. Her goal is to create awareness for a growing new generation of entrepreneurs whose products are authentically "Made in Italy".
In this interview, she talks about her Made in Italy project, the importance of local manufacture, and her mission to empower especially female entrepreneurial talent.
-Before starting your career as a blogger, you worked as a publicist. What led to this drastic change in career?
Maria Laura: At 47, I was involved in public relations and communication work – and I thought to myself, I want to create something that was truly "mine".
I decided I wanted to start my own business.
I wanted to transfer my skills in networking, PR, and communication and combine them with my own talent. I have this ability for finding diamonds in the rough.. I've always liked beautiful things, and I had a knack for discovering underrated and cheap items, overlooked by most. You know what they say: "Start with your Talent".
So I took my talent and I put it into practice. I created my first blog and started studying, learning, one step at a time, going slowly, searching for items to write about. I realized that Italy has an abundance of beautiful, good quality products – and I thought, maybe I could combine what I liked and what I was good at, and take these wonderful stories of craftsmanship from all over Italy, and create something new.
Like this, my second blog, Made in Italy, was born! It wasn't easy, I had to leave a permanent job and completely change my life at the age of 50, but passion can really take you far.
-What do you want to achieve with Made in Italy?
Maria Laura: I want to raise awareness for all the small companies that represent "Made in Italy" products. There is a lack of connection between craftsmen in our peninsula – even within the same region, the perfume manufacturer doesn't know the fabric manufacturer! So, what I do is introduce them to each other and make them known also to the general public by creating an online network.
I want people to rediscover the value of our products and become aware of the small brands that are just as beautiful, elegant, and rich in quality as the big name brands. I believe that if more people come to know the quality of these products, it would create a positive impact on the economy.
-What does "Made in Italy" mean to you?
Maria Laura: To me, Made in Italy is a lifestyle. I love all forms of Made in Italy because it represents my culture and upbringing. All these items are incredible forms of art that deserve to be discovered and highlighted. There is so much history behind the beautiful things that are Made in Italy – it's a legacy we have passed down through generations, from the time of the Romans and the Etruscans.
Surrounding myself with Made in Italy means to take possession of my style, of our style.
-Are you planning to expand "Made in Italy" to Japan in the future?
Maria Laura: Absolutely, it's one of my goals.
In today's world, it's really hard for small Italian companies to export internationally – many are family-run, and they also face huge linguistic and digital obstacles.
Through Made in Italy, anyone with access to the internet can browse authentic Italian products, it connects the consumers around the world to our small but very capable market.
This is the most important thing to me. I want people to know that Gucci and Prada are not the only ones who create great quality products in Italy.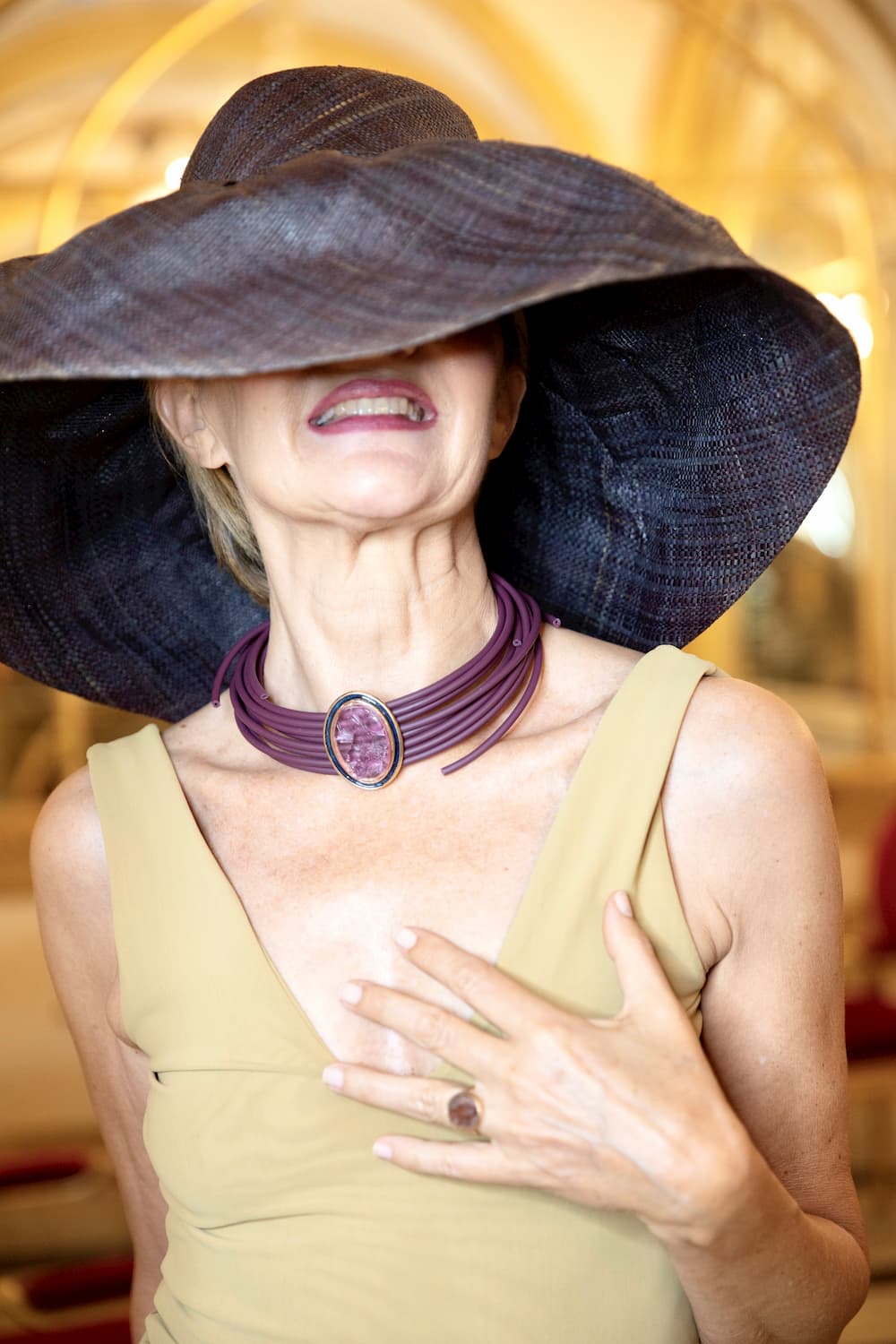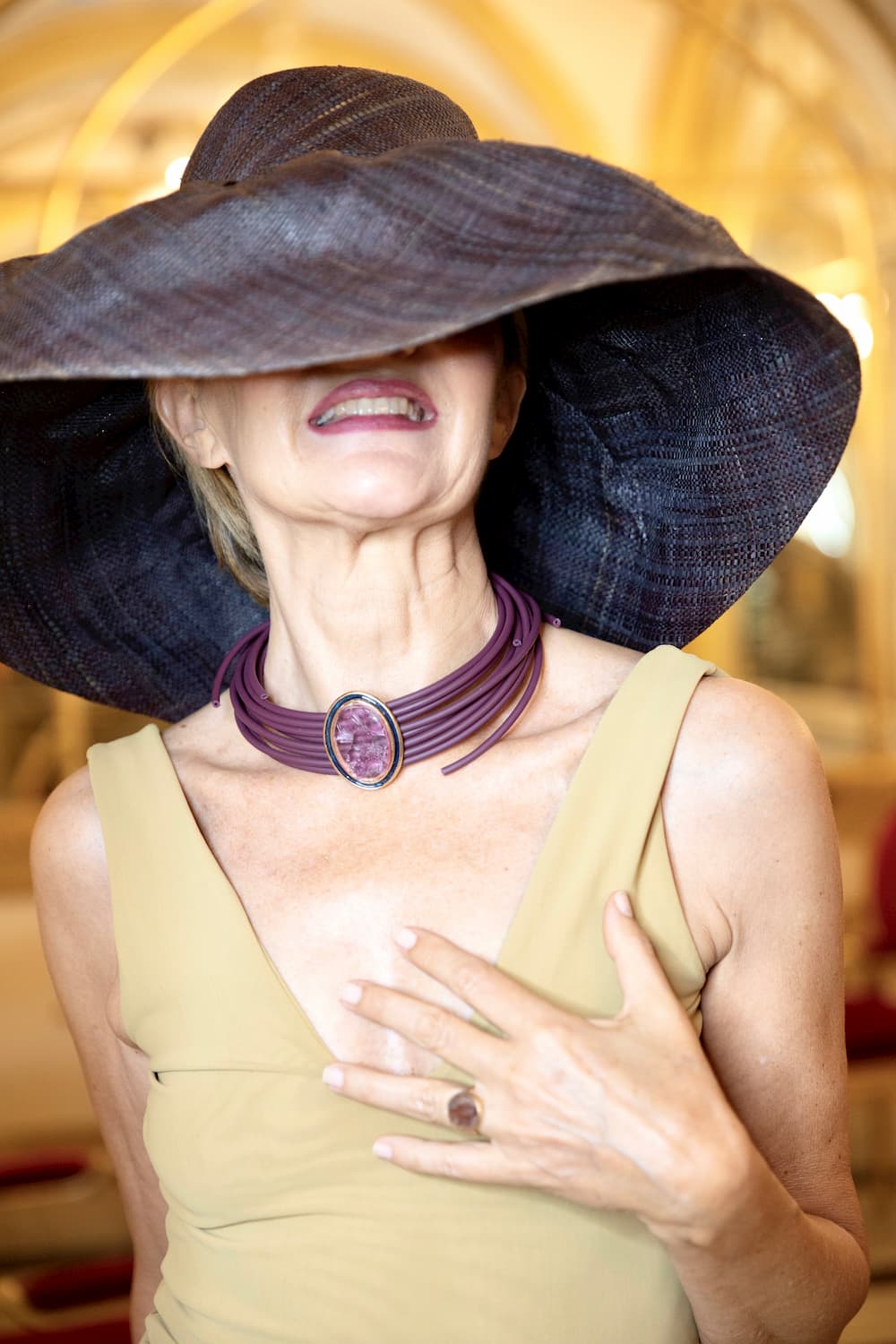 -Italian products have a reputation for being expensive. What are your thoughts on this matter?
Maria Laura: In my opinion, this is just a stereotype. On the surface, there are many expensive items but if you dig a little you will find much more affordable options. If you look carefully you will find that it's not as expensive as you think.
When buying products from small businesses, you are buying the story of the people behind it, their passion, their art, their craftsmanship. The industrial apparatus may be able to replicate the product but they cannot replicate the story behind it.
Therefore I think it should be something to invest in, not only at an institutional level but also at a cultural level. In Italy, there has been a trend towards valuing academic professions over manual and artistic work. Fortunately, young people are starting to take an interest again in this type of work and their emerging start-ups are absolutely worth enhancing.
-Earlier you spoke about the importance of the stories behind Made in Italy products. How do you discover these talented craftsmen with great stories? How do you go about scouting them for your blog?
Maria Laura: I love this part of my job because I get to experience the joy and passion of the people behind the products. In the beginning, I was looking for things that suit my personal taste, and I would try to interview the craftsmen behind them. Now I've come to create a network, which means that people, who know me through social networks or through my site, ask me to interview them, listen to their stories and learn about their art.
For scouting, I surf the web all day till I find something of interest, then I go to see the artisan and verify the quality of the product with my own eyes, to see if it is actually something well done. Then I propose a collaboration and we build a story using video or social media.
-Please tell us about a project that you are currently working on or have worked on recently, which particularly resonated with you.
Maria Laura: I'll tell you about two projects I'm working on.
The first one on this necklace that I am wearing. When producing this, we wanted to re-evaluate an ancient jewel. We did this by adding a modern system for taking the necklace on and off. It's easy to wear now because it is not closed on the back. It's made of metal, with silk and other materials, and the bezel is in bronze with a central jewel made of miter paste. The cameo is one of my passions, I love it. By redesigning and adapting this piece in a modern way, in a way we reclaim our culture – it becomes accessible to all, at a low and more convenient price.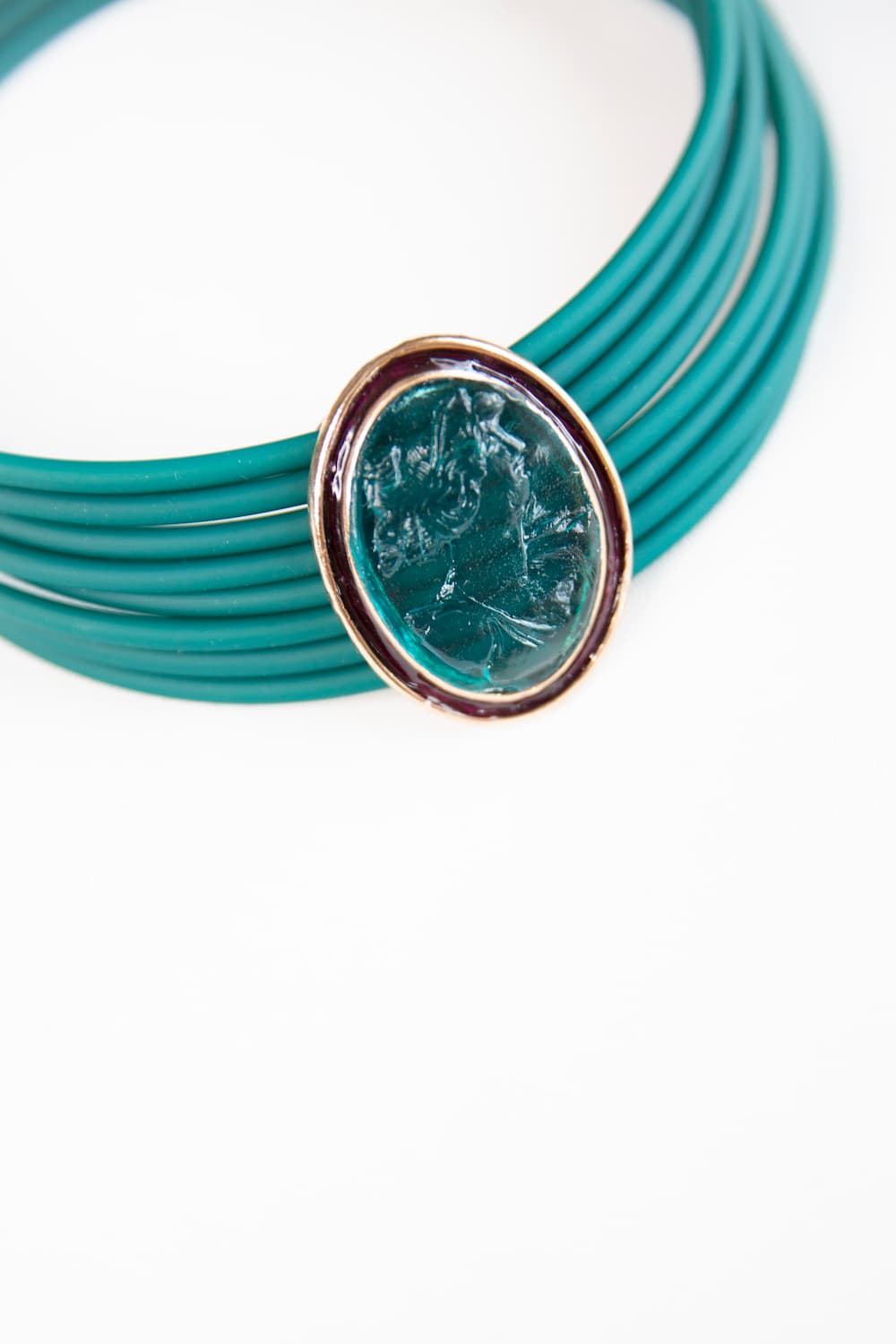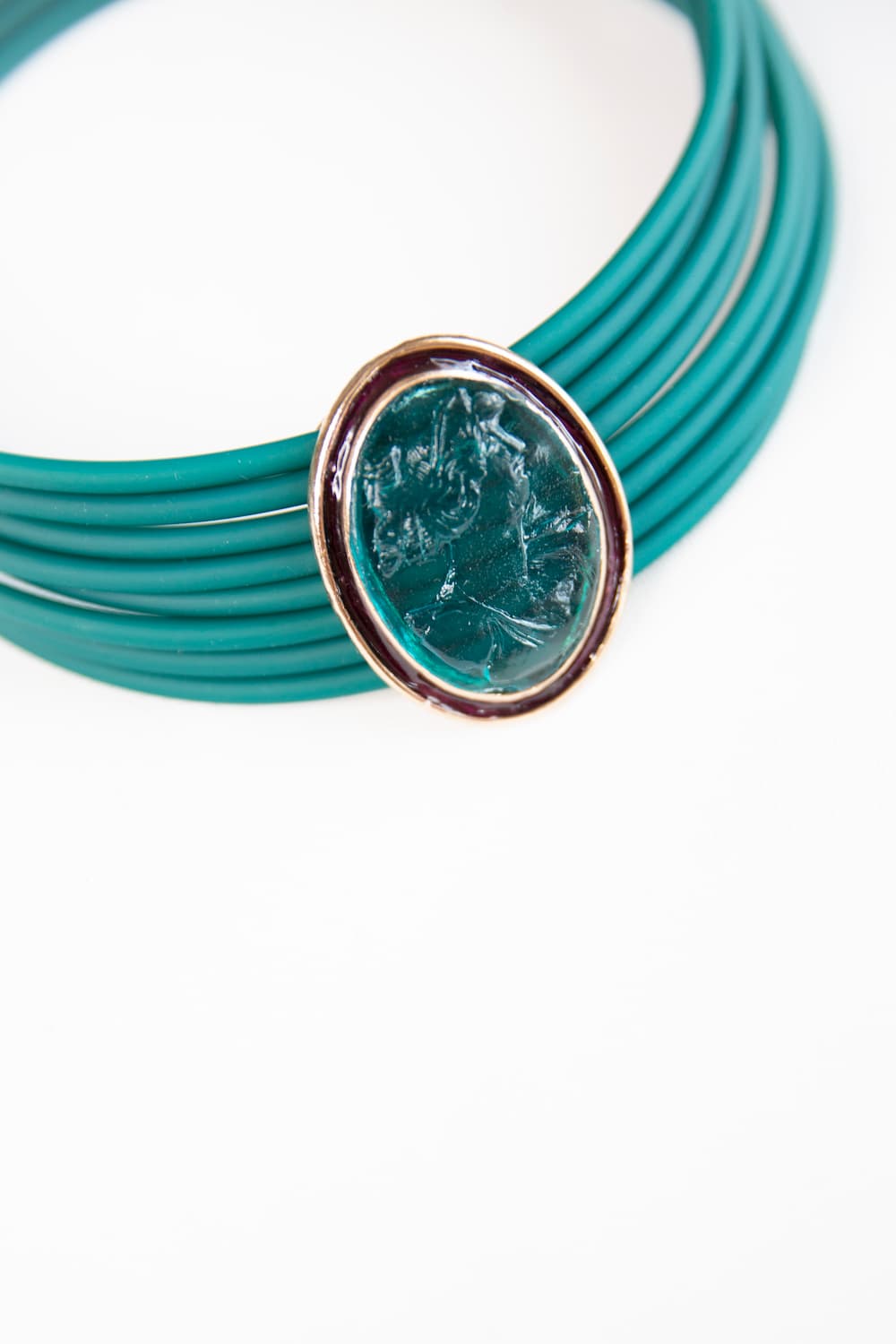 The other project underway is a design project which is also really beautiful. It consists of a chair, which uses the Tripolina design. The base is a field chair, which was used during British war campaigns in Africa. It folds up on a wooden structure and is more similar to an armchair. It is made of a leather cloak that rolls up inside the chair and thanks to this can be shipped all over the world by boat, by car, or by plane.
It was completely redesigned by a skilled craftsman on the basis of the original chair and was rebuilt with all the best of modern technology. For example, the seams are made of stainless steel, the full-grain leather is handcrafted in Italy with the utmost respect for the environment, and all strictly hand-sewn.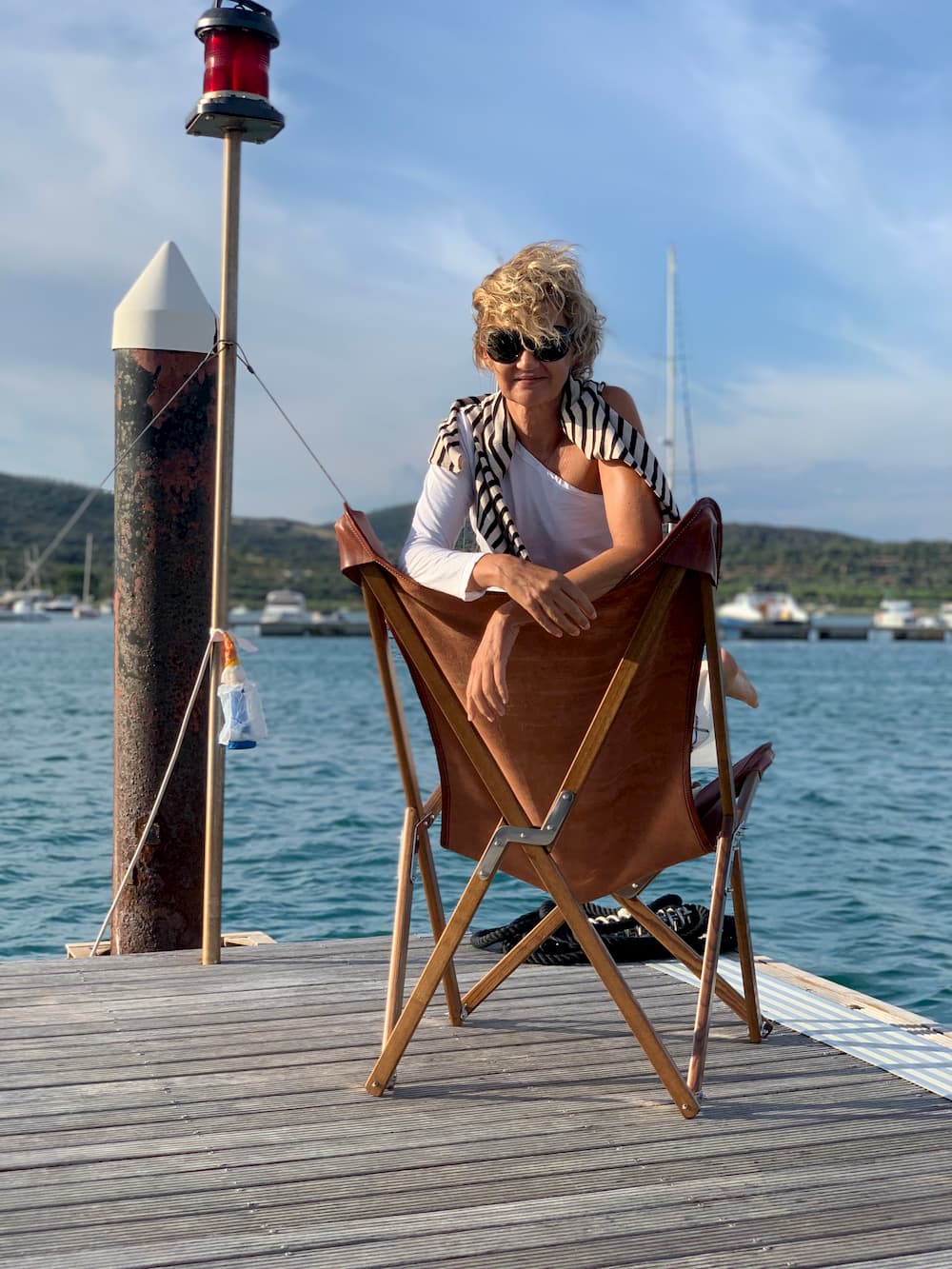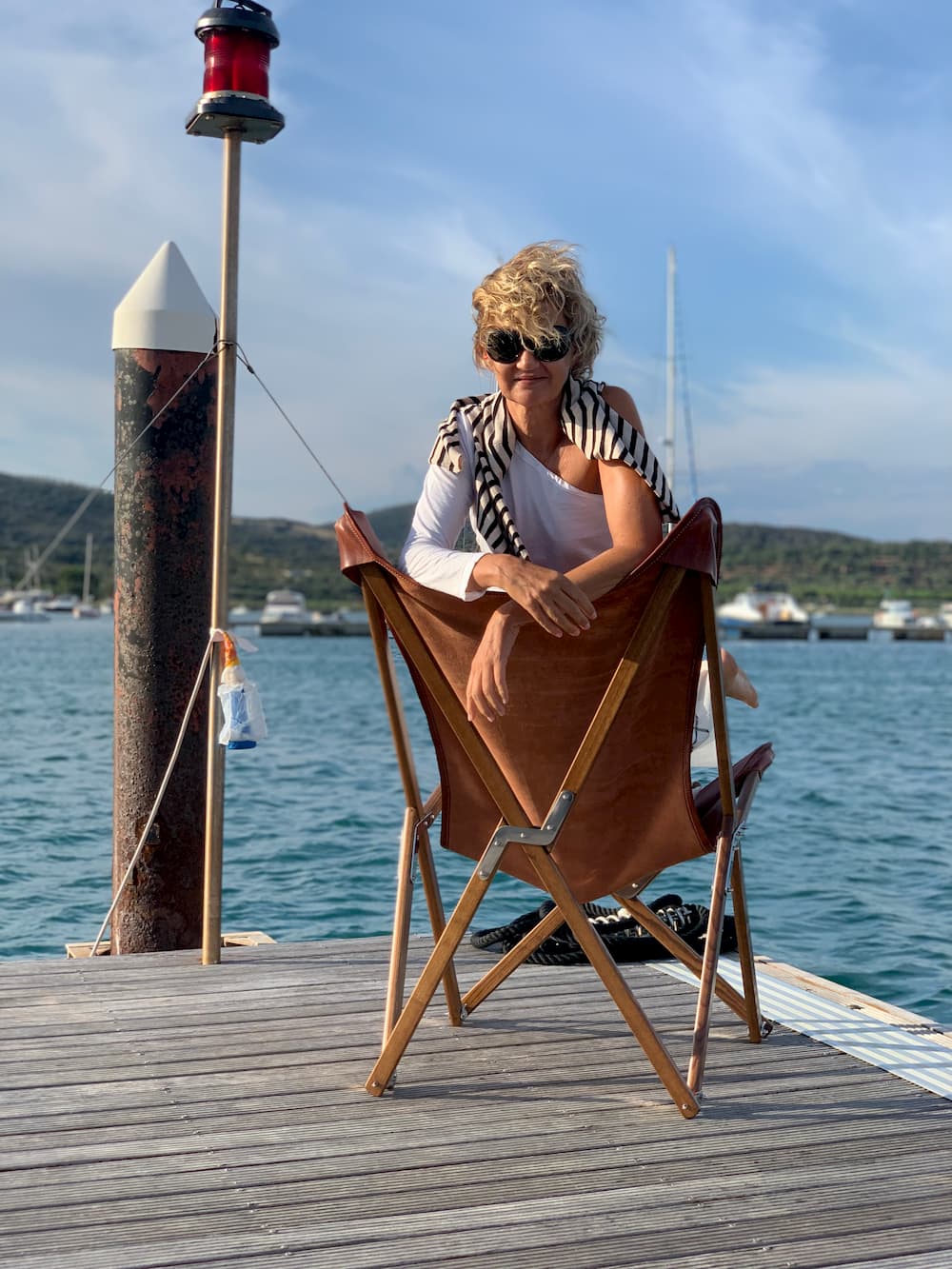 Both are truly unique projects. They are not my most recent ones but they are very close to my heart. Both take our culture and re-propose it in a new way.
-You yourself are from Sardinia. Are you seeing the same trend in Sardinia?
Maria Laura: Yes, we see the same thing happening in Sardinia – above all young people who are slowly getting back to work and modernize not only the tourist facilities but also the artisanal shops.
I recently interviewed a girl who makes straw hats. She buys straw from Florence because traditionally it's a center in this sector. But what she actually would like to do is to plant wheat in Sardinia to make her hats, and exploit the circular economy while using the residues of the straw – the stem for the straw hats, the grain of wheat for beer, etc…
-You mainly follow women's projects in your scouting for talents of Made in Italy. Is there a particular reason?
Maria Laura: I strongly believe in women and in their ability to start again from scratch. There are many girls and, especially, women of my age, who maybe had a life-long dream and, just like me, decided at some point to get back into the game and create their own micro-activities.
I have met many women who were able to reinvent themselves and now contribute to Made in Italy by producing beautiful objects. Italy is starting to see more female leaders in their business, and I am extremely proud and happy about this change – Not that I don't like to discover male talents too! But I relate to these women and see myself in them a lot.